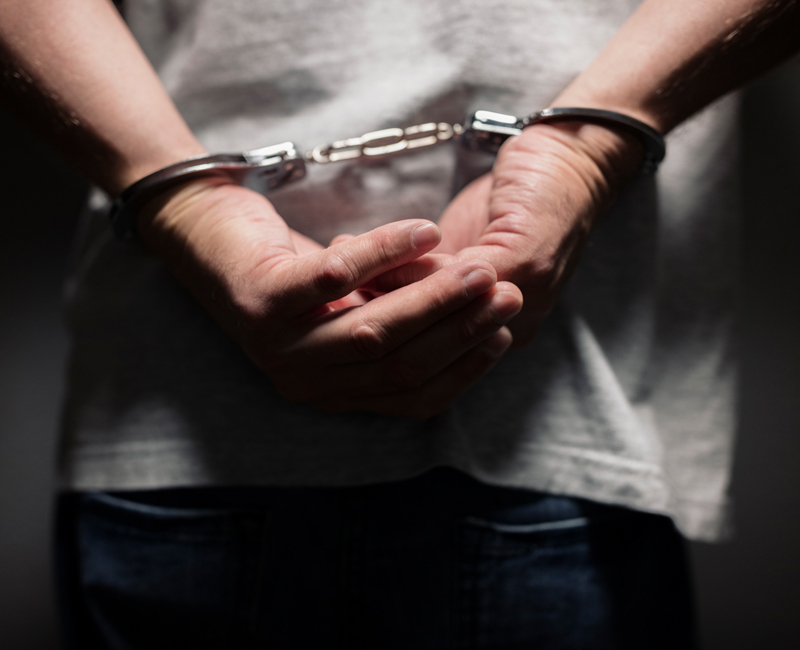 If you're facing a criminal investigation or have already been charged with a crime, you need an Orange County criminal defense attorney who will protect your rights throughout the justice process. With decades of experience, Daily Aljian, in partnership with legendary trial attorney Alan Jackson, has represented clients facing all types of criminal charges in Orange County and the surrounding areas. Let us put our knowledge to work for you. Call today to start building your defense.
Types of Cases We Handle
Whether you are facing felony or misdemeanor charges, you need to take your situation seriously. An Orange County criminal attorney can help you understand your legal options. At Daily Aljian we handle a wide variety of criminal cases. Learn more about our practice below.
Domestic Violence
When disputes arise among families and other domestic relationships, your emotions can easily cloud your judgment. Often when physical or verbal altercations occur, more than one person is to blame. False allegations may be made, and you may be unsure of how to defend yourself or stand up for your rights. Daily Aljian will listen to your story and make sure it is heard in court.
Restraining orders are common in domestic violence cases. They can restrict whom you are allowed to see and keep you away from family, friends, and even work. If you've been served with a restraining order, you need to work with an Orange County criminal defense attorney right away to make sure you are still able to live your daily life.
Sex Crimes
Sex crime charges can be both devastating and embarrassing. They may result in serious penalties that will impact the rest of your life. If you are undergoing investigation or have already received charges of a sex crime, you need an Orange County criminal defense attorney on your side. A mere allegation could cause your family and friends to turn their backs on you. Your reputation may be tarnished. However, an experienced sex crime attorney can help you begin defending yourself as soon as possible.
Common sex crimes charges include:
We understand the complex situations that may have led to your charges. We can help you build a defense strategy, advise you of your legal options, and ensure that you protect your rights.
Drug Crimes
Crimes involving drug possession, cultivation, manufacturing, sale, trafficking, and paraphernalia can result in serious consequences. Even a small quantity of a drug can result in time in prison, significant fines, and loss of your job, driver's license, and reputation. If you are facing charges of a drug crime, you need an Orange County criminal defense attorney to evaluate the evidence. We know how the case against you will develop. We can find the flaws in the state's case and use them to have your charges reduced or thrown out, if possible.
Violent Crimes
Violent crimes often result in the most serious statutory penalties and collateral consequences that impact your entire life. Assault, murder, kidnapping, and other violent crimes often arise from misunderstandings and false accusations. Someone may have falsely identified you, or you may have been unaware of your actions at the time. A skilled Orange County criminal defense attorney will develop a defense that seeks the best outcome in your specific situation.
White Collar Crimes
White collar crimes are not violent in nature, but often occur for financial benefit. Crimes like embezzlement, fraud, bribery, and identity theft, do not do physical harm to another person. However, the law still penalizes them harshly. It's important to work with an Orange County criminal defense attorney who understands California white collar laws and can help you explain what may have been a difficult and confusing situation. We will walk you through the criminal justice process and then make sure you understand your options at every step of the way.
DUI/DWI
If law enforcement stopped and arrested you for driving under the influence of drugs or alcohol, you may be facing difficult consequences that will impact your life at home and work. Common penalties include time in jail, fines, revocation of your driver's license, and mandatory substance abuse programs. You may have concerns about keeping your job as well as transporting yourself and your family. An Orange County criminal defense attorney will analyze your situation and then build a defense that will avoid the harshest penalties for a DUI/DWI.
Ready to talk?
A Skilled Orange County Criminal Defense Attorney Can Help You.
At Daily Aljian, we know how to find flaws in the case against you. If you or your loved one are facing criminal charges, contact an Orange County criminal defense attorney at Daily Aljian today to start building your defense.