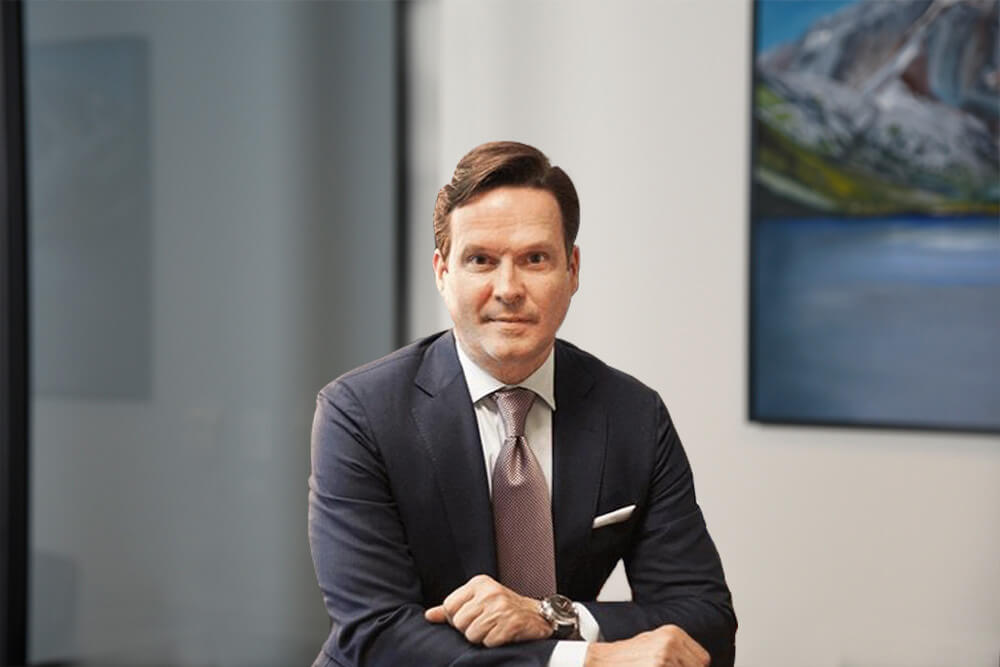 Alan Jackson
Alan Jackson is a member of the firm "Of-Counsel" and practices out of Los Angeles, California. He is one of Los Angeles' most sought-after criminal defense attorneys.  A former prosecutor and Assistant Head Deputy for the Major Crimes Division at the Los Angeles County District Attorney's Office, Alan tried some of California's most consequential criminal cases, including prosecuting the murder case against music legend, Phil Spector.  Because of that experience, Alan understands criminal cases from every angle. He has tried more than 85 cases to jury verdict with a career success rate of 96 percent, and he was named one of California's Top 100 Lawyers in 2009.  Alan specializes in high-stakes criminal cases that demand the absolute best. Alan recently won the exoneration of a high-profile Venice Beach hotel owner accused of murder. The case garnered national attention because of the rising tensions between the homeless population and the surrounding businesses. In a stunning turn of events, Alan won his client's freedom not at trial, but at the preliminary hearing, an almost un-heard of feat. Just a few months before, Alan was called upon by a foreign royal family to represent an heir who was accused of rape and other sex crimes.  After an exhaustive investigation by Alan and his trial team, he presented his findings to the District Attorney's office which rejected all criminal charges. Alan is also in high demand as a legal analyst who regularly makes guest appearances on national news programs discussing the latest issues in criminal law.  Alan's client list includes Hollywood actors, NBA stars and other professional athletes, billionaire investors, corporate CEOs and foreign royal family members. Alan is in constantly called upon to lead his trial team in "must win" criminal cases. Alan is a veteran of the U.S. Air Force, where he served honorably as a jet engine mechanic.  He is also an adjunct professor of law at Pepperdine University Law School and Loyola Law School. Recent Victories
Alan Jackson recently defended a 22-year-old Bakersfield man accused of first degree murder in the 2015 stabbing death of his brother. Alan and his team took over the case on the eve of trial and announced ready in 90 days. Notwithstanding the short time for preparation, Alan's team undertook an exhaustive investigation, which revealed that the tragic death was in self-defense. During the trial, Alan's vigorous and relentless cross-examination of the prosecution's two main witnesses established that they were actually complicit in viciously attacking Alan's client, which attack led to the decedent's death. That revelation resulted in both prosecution witnesses invoking their 5th Amendment privilege against self-incrimination on the stand, refusing to answer further questions. The prosecution's case quickly crumbled, and the DA dismissed the murder charges. Alan's client, previously facing life in prison, walked out of court with probation with no time in jail. Case over.
Alan Jackson's client, a commercial real estate owner with extensive holdings, was criminally charged by the Los Angeles City Attorney for multiple violations of city municipal codes based on tenant medical marijuana dispensary's alleged violations of city regulations. Based on a complaint filed by the City Attorney, Alan's client faced more than a year in jail and tens of thousands of dollars in fines. Alan and his team aggressively fought the charges, and following extensive legal and factual evaluation, exposed significant legal problems with the City Attorney's case. After meeting with Alan and being presented with his arguments, the City Attorney dismissed all charges against his client. Proceedings terminated.
Alan Jackson recently fought for and won his client's freedom after being falsely accused of murder. Following a month-long preliminary hearing, Alan Jackson's client, Venice Beach hotel owner, was exonerated when a superior court judge dismissed all charges against him. The nightmare for Alan's client, a prominent Venice community leader, came to an end after Alan and broke down the government's key witnesses on cross-examination and then he and his team presented their own witnesses to counter the false allegations. Alan and his trial team are also noted for their recent representation of a Saudi Arabian prince, who last summer was fully exonerated of rape charges.
Alan Jackson recently defended an NBA player facing serious domestic violence accusations. As a result of Alan's early, vigorous and tenacious representation (including a thorough independent investigation), Alan was able to convince the prosecutor to reject criminal charges against his client. Case closed.
A foreign royal family member was arrested by LAPD in September 2015 and accused of sexual assault at his Beverly Hills area mansion. From the beginning Alan's client maintained his innocence. Alan conducted an extensive investigation and presented his findings to the District Attorney's office. It was only through Alan's diligence, perseverance and relentless pursuit of the truth did the District Attorney's office ultimately conclude that criminal charges were inappropriate, clearing his client's name.
Successful registered nurse (R.N.) specializing in dermal filler procedures, (such as Botox, Restylane, et al.) charged with four felony counts in a very high-profile case, including battery with serious bodily injury and practicing medicine without a license. She was facing a maximum of 14 years in state prison. Following Alan Jackson's presentation at the preliminary hearing the battery and bodily injury charges were thrown out. Alan then won a reduction of the remaining charges to misdemeanors, with his client receiving probation and no jail time.
Former police officer was accused of battery. Notwithstanding that the incident was caught on videotape, Alan Jackson secured a dismissal of all charges in favor of an infraction with no jail time and no fine.
Alan Jackson recently represented the high profile 23-year-old son of a Middle Eastern Sheikh, accused of assault, kidnapping and torture. After Alan conducted an exhaustive investigation lasting more than four months his client was completely exonerated, and all charges were dismissed. And, in a highly unusual ruling, the presiding judge made a factual finding of innocence for Alan's client. Additionally, and in a surprising twist, Alan's preparation and presentation of the case led to the arrest of the complaining witness and her two attorneys on charges of extortion and bribery. All three are currently awaiting trial.