Orange County Interference with Contract or Economic Advantage Lawyers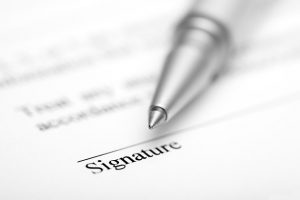 In many cases, two businesses may work together for mutual benefit. As a result of their agreements, these entities may strike up a strong economic relationship or even sign a legally-binding contractual agreement. However, an outside entity may work to dissolve this relationship in order to gain some economic benefit for its own interests.
If you are facing an interference or economic advantage claim, or you wish to pursue one against another party, contact an interference with contract or economic advantage and business attorney in Orange County of Daily Aljian at 949-861-2524 today.
Breaking Apart a Business Relationship
The law does not allow one business entity to manipulate others to break up a contract. In these situations, the manipulated businesses may bring a claim against the offending party for wrongdoing. In terms of contract interference or economic advantage cases, a claim may appear under the following situations:
One business has pushed another intentionally to breach their contract
One business has intentionally disrupted an economic relationship
This disrupting party must recognize some degree of economic advantage
The disrupted party must suffer some economic damages as a result of this misconduct
In these cases, the penalties against defendants may prove particularly strict. Our business attorney in Orange County knows that compensation will be granted for the plaintiffs if the defendant is found liable. In addition, a plaintiff may receive legal fee payments and additional funds from punitive fees from a defendant in some cases.
Contact a Business Attorney in Orange County
If someone has brought allegations of contract interference or economic advantage against your business, there may be legal options available. If, on the other hand, you have been wronged by another business entity and want to file a claim against them, we also may be able to assist you. To learn more, contact the Orange County interference with contract or economic advantage attorneys of Daily Aljian today by calling 949-861-2524.