Assemble and Keep All Documentation
Regardless of normal document destruction policies, your Costa Mesa employment attorney strongly recommends that if you are an employer and it becomes clear that legal action is imminent, it is vital to keep all documentation related to the case.
Why Should the Employer Do This?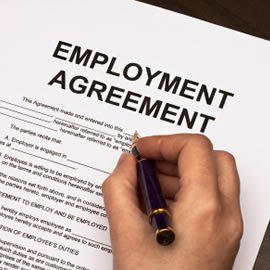 As your Costa Mesa employment attorney can inform you, there are two valid reasons for keeping and maintaining employment documents:
There are sanctions imposed against destruction of evidence. If information is lost, this may be used to the plaintiff's advantage, the case might be dismissed, other allegations may be struck from the record, fines, or the employer may be charged legal/attorney's fees.

There may also be useful information in the documents. Even if there is negative information, they might serve to reflect an honest effort made by management to resolve the situation properly.
What About Electronic Records?
All relevant information regardless of the storage methods (backup tapes, laptop/notebook computers, PCs, PDAs, etc.) must be included.
What Should Be Done With This Information?
It should be given to your Costa Mesa employment attorney. Your attorney will require notes by the supervisor, the plaintiff's file, policy manuals, emails, wage and/or benefit records, insurance policies, or any other applicable information. Other employee files might be requested to verify equal treatment with everyone else, or to show legitimate justification for disciplinary actions (termination, demotion, promotions withheld). Should other individuals be accused of similar misconduct, the your Costa Mesa employment lawyer may need their files also.
Keep All Documents in Order
Your Costa Mesa employment lawyer will advise you that events that led to the action should be recorded sequentially, including the plaintiff's work record throughout the situation and other applicable data. Records must be readable, comprehensive and clearly catalogued as to their origins. If there are duplicates, the source may be of importance.
Be Prepared—Contact a Costa Mesa Employment Lawyer Today
Your Costa Mesa employment attorney can advise you regarding storing files and maintaining documentation that could prove useful in your case. Call Reed Aljian and Justin Daily at 949-861-2524 today.